Return to main page of Mt. Suhora Observatory
<!IMG SRC="../images/osrodek2-small.jpg" ALT="Hotel building" HEIGHT=150 BORDER=1 ALIGN=right>
Pension "Koninki" | Osrodek wypoczynkowy "Koninki"


Web page www.koninki.tobolow.pl Strona internetowa
(0-prefix-18) 3317580 and 3317459 Reception / Recepcja

Private Rooms | Kwatery prywatne

A. Mróz, Poreba Wielka 207, tel. (0-prefix-18) 3317693
S. Cichanski, Poreba Wielka 581, tel. (0-prefix-18) 3317785

Ski lifts and current snow conditions | Aktualne warunki pogodowe i stan wyciagów narciarskich ...
Another links: / Inne linki:


More about the resort | Wiecej o Osrodku ...
See map >>> M <<< Zobacz mape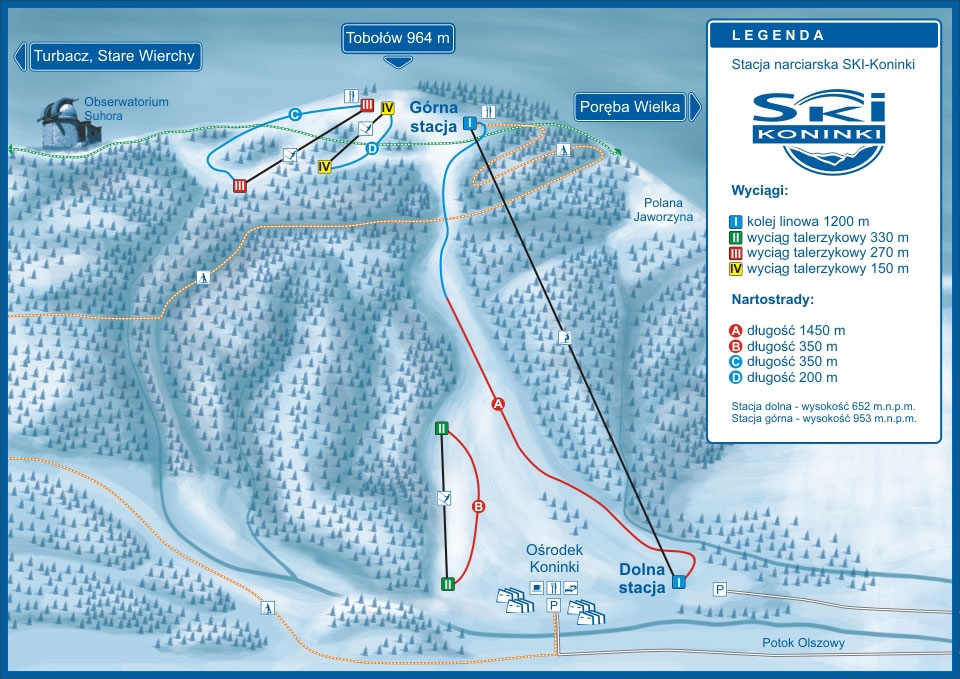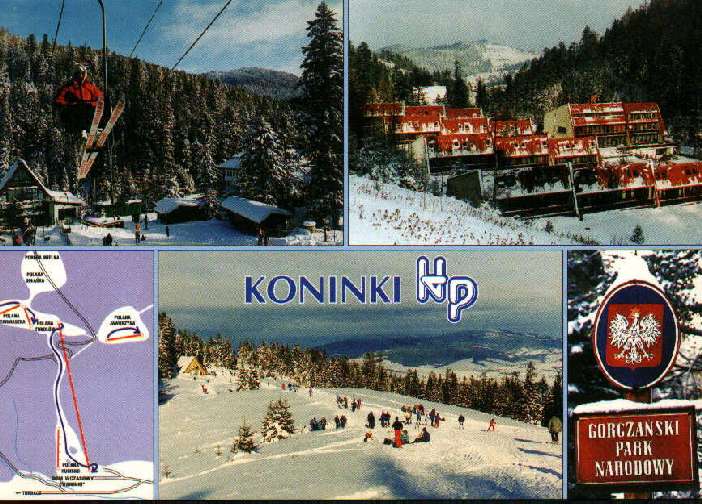 ---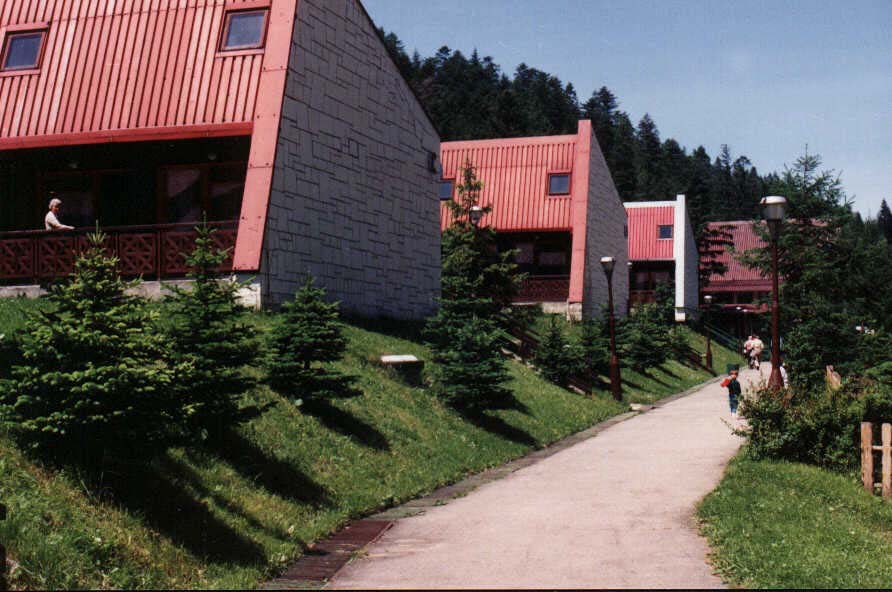 Guest houses in Koninki / Domki dla gosci w Osrodku w Koninkach
---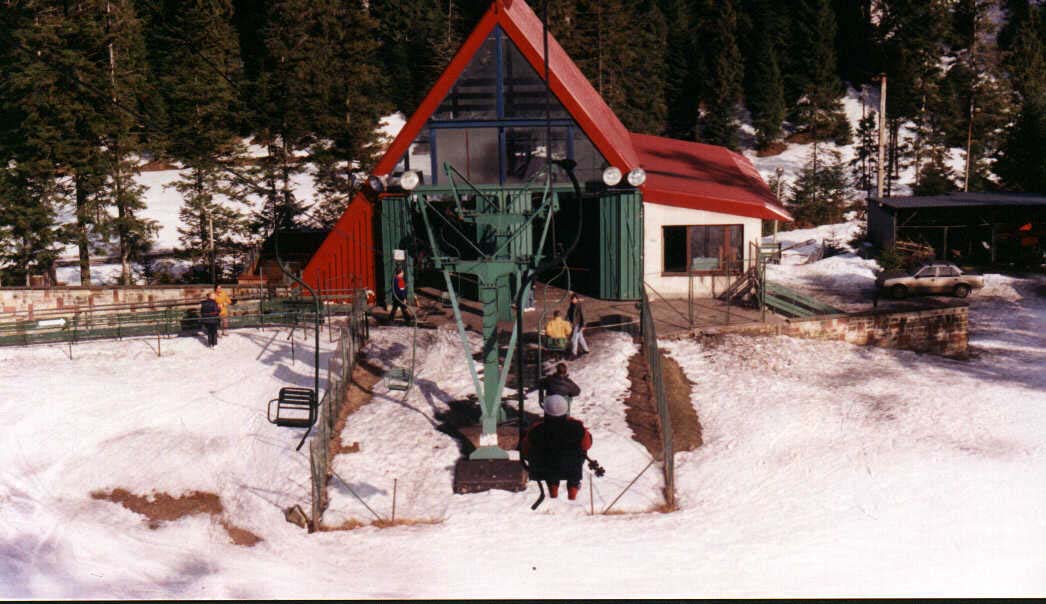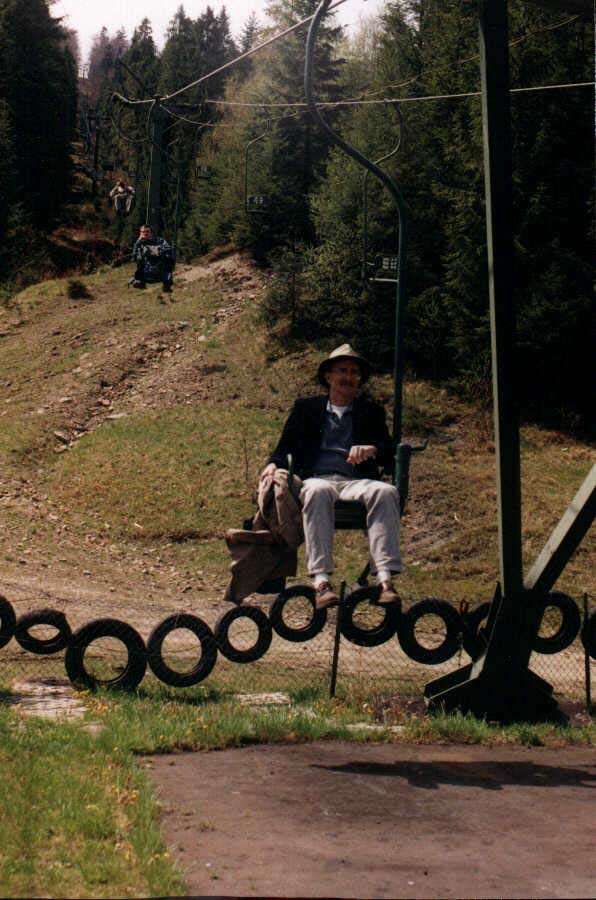 Chair-lift in Koninki / Wyciag krzeselkowy w Koninkach
---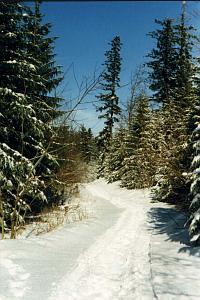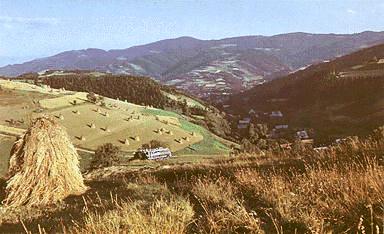 Summer and winter view of the Gorce Mountains / Gorce latem i zima
---
Koninki is a resort at the foot of the Tobolow Mountain, on the edge of the Gorce National Park. It is an ideal base for hikes into the Gorce, a chain in the High Beskid mountains known for its beautiful views.
The highest mountain, Turbacz (1311 m), is surrounded by natural, almost primeval forests and its peak offers a view on the broad panorama of the Tatra Mountains, the Tatra Highlands and the Pieniny mountains. The whole area of the Gorce mountains is covered by a network of marked tourist trails totalling over 40 km, leading to unique vegetation reserves, to the mountains: Stare Wierchy, Turbacz, Luban, Obidowiec, and elsewhere. The specific climatic conditions in the Gorce mountains and the inclination of the mountain slopes favour winter sports, and the location of the pension in Koninki is exceptionally favourable for such activities. The 1195 meters-long chair-lift to the Tobolow Mountain takes skiers 309 m uphill.
There skiers will find 3 drag lifts (250,270 and 140 m long) and a 300 meter ski lift on Polana Jaworzyna. Cross-country racing trails and downhill racing routes offer beautiful views and are a great attraction for skiers. The hotel part of "Koninki" has 153 beds in four pavillions. Well appointed and furnished rooms for three persons, with bathrooms and balconies, are two-lewel: a sitting room with a bedroom on a mezzanine. "Koninki" has also two-room, three-bed apartments of higher standard, each with its own kitchenette and a fridge, and a fireplace in the sitting room.
The main building comprises the dinning-room, a cafe with a drink bar and billiards, a TV room with satellite TV and video. There is a tree small conference rooms (12-18 persons) and one for 45-70 persons. Around the pension the guest will find a playground, a tennis court and a parking lot. The pension "Koninki" is an ideal place to rest in quiet and in contact with nature, a heaven for tourists, skiers or those who like going mushrooming in the forests. "Koninki" accomodates vacationers all the year round, both individual tourists and groups, arranges meetings, training courses and conferences.
---
Wies Koninki jest polozona u stop gory Tobolow na obrzezach Gorczanskiego Paku Narodowego. Jest idealna baza wypadaowa do wedrowek po Gorcach i Beskidzie Wyspowym, znanych ze swych przepieknych krajobrazow.
Najwyzszy szczyt Turbacz (1311 m), jest otoczony naturalnym, lasem, a z jego szczytu widac wspaniala panorame Tatr, Na calym obszarze Gorcow wytyczono ponad 40 km oznakowanych szlakow turystycznych ktore lacza z soba takie szczyty jak: Stare Wierchy, Turbacz, Luban, Obidowiec oraz inne ciekawe miejsca. Specyficzny klimat Gorcow oraz korzystne nachylenie stokow gor sprzyjaja uprawianiu sportow zimowych na tym terenie. Polozenie Koninek jest wiec dogodne takze i dla zimowego wypoczynku. Wyciag krzeselkowy na Tobolow ma dlugosc 1190m przy roznicy wysokosci 309m.
Na szczycie narciarze maja do dyspozycji dodatkowe 3 wyciagi talerzowe (o dlugosciach 250,270 and 140 m) i 300 metrowy wyciag orczykowy na Polanie Jaworzyna a takze trasy biegowe wytyczone w pieknym plenerze Gorcow. W czesci hotelowej Osrodka Wypoczynkowego "Koninki" sa 153 lozka w czterech pawilonach dla gosci. W pelni wyposazone pokoje dla trzech osob, z lazienkami i tarasami sa podzielone na dwa poziomy: salon na dole i sypialna na antresoli. "Koninki" dysponuja takze apartamentami o podwyzszonym standardzie z kuchniami (z lodowka) i kominkami w salonach.
W glownym budynku znajduja sie: jadalnia, kawiarnia, sala bilardowa, sala z telewizja satelitarna i video, drink bar. Osrodek w Koninkach jest tez doskonalym miejscem do organizacji roznych konferencji, seminariow i spotkan dzieki czterem salom konferencyjnym: duza dla 45-70 osob, oraz trzy mniejsze dla 12-18 osob. Wokolo osrodka goscie moga znalezc ponadto miedzy innymi dzieciecy plac zabaw, korty tenisowe i strzezony parking. "Koninki" sa idealnym miejscem dla odpoczynku w ciszy i w kontakcie z przyroda, rajem dla turystow, narciarzy i zbieraczy grzybow. "Koninki" przyjmuja indywidualnych gosci oraz zorganizowane grupy przez caly rok. Osrodek organizuje takze zjazdy, konferencje i szkolenia